ACHD Clinic Directory
The ACHD Clinic Directory offers information on ACHD Board Certified providers certified by the American Board of Internal Medicine (ABIM) and ACHA ACHD Accredited Centers.
All data in the ACHD Clinic Directory is self-reported and has not been independently verified.
Click here for more information about the directory.
---
Narrow down the list by selecting from the criteria.
Searching by zip code will show the 10 closest clinics, including approximate distance.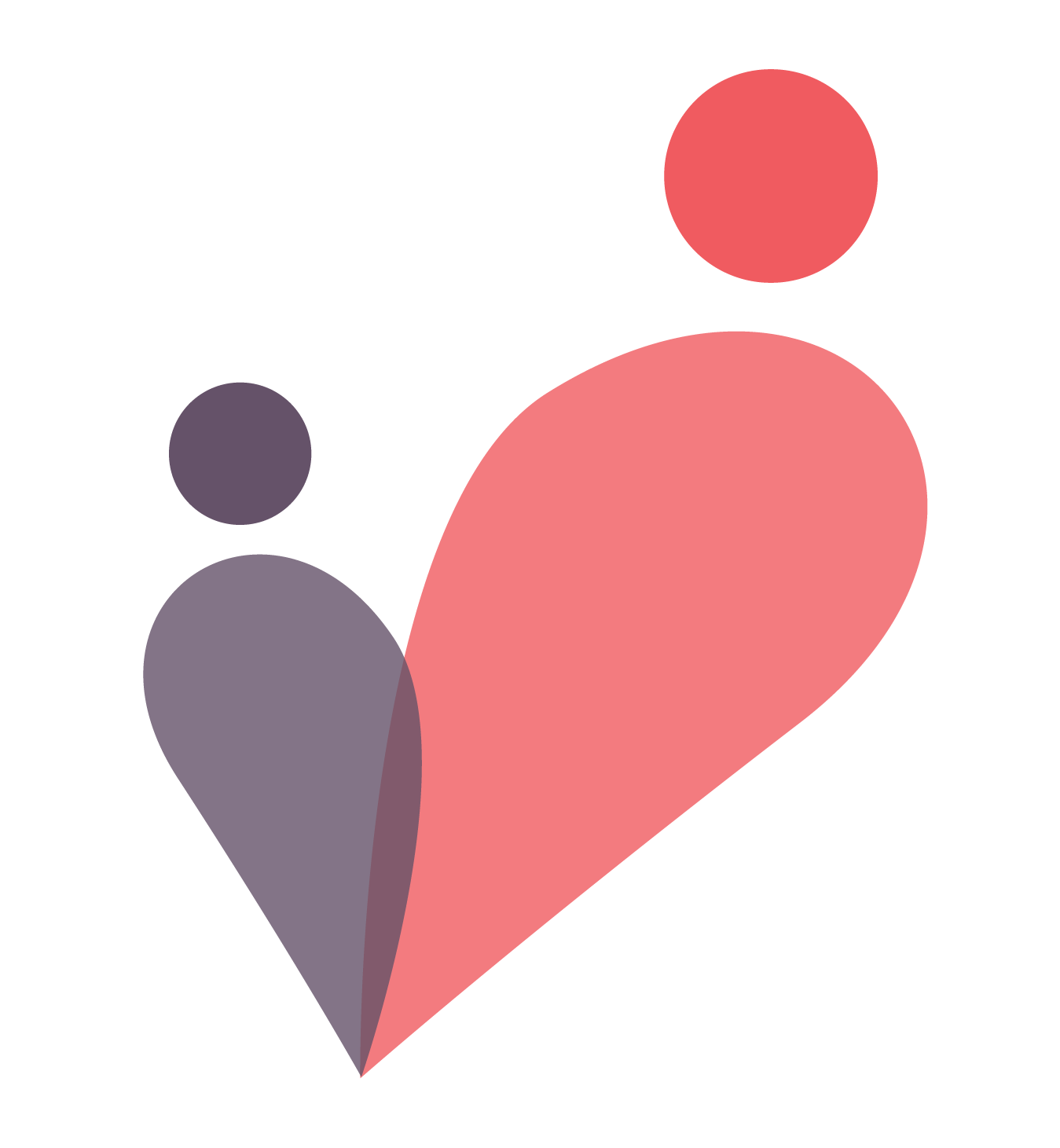 ACHD Board Certified Physician
City
State
Institution
Medical Director
Birmingham
AL
Alabama Adult Congenital Heart Program

University of Alabama at Birmingham

Birmingham, AL

205-996-5575

Medical Director: Marc G. Cribbs, MD

Marc G. Cribbs, MD
Huntsville
AL
Alabama Adult Congenital Heart Program - Satellite Clinic #1

Huntsville, AL

205-996-5575

Medical Director:

Marc G. Cribbs, MD
Mobile
AL
Alabama Adult Congenital Heart Program - Satellite Clinic #2

Mobile , AL

205-996-5575

Medical Director:

Marc G. Cribbs, MD
Birmingham
AL
Alabama Adult Congenital Heart Program - Satellite Clinic #3

Birmingham, AL

205-996-5575

Medical Director:

Marc G. Cribbs, MD
Montgomery
AL
Alabama Adult Congenital Heart Program - Satellite Clinic #4

Montgomery, AL

205-996-5575

Medical Director:

Marc G. Cribbs, MD
Little Rock
AR
Arkansas Children's Hospital Adult Congenital Heart Disease Program

Arkansas Children's Hospital

Little Rock, AR

(501) 364-1479

Medical Director: Tanmay Bhamare, M.D.

Tanmay Bhamare, M.D.
Springdale
AR
Arkansas Children's Hospital Adult Congenital Heart Disease Program Satellite Clinic #1

Springdale, AR

501-364-1479

Medical Director:

Tanmay Bhamare, M.D.
Jonesboro
AR
Arkansas Children's Hospital Adult Congenital Heart Disease Program Satellite Clinic #2

Jonesboro, AR

501-364-1479

Medical Director:

Tanmay Bhamare, M.D.
Jonesboro
AR
UT Le Bonheur ACHD Program Satellite Clinic #4

Jonesboro, AR

901-287-7337

Medical Director:

Benjamin Rush Waller, III, MD
Tucson
AZ
Adult Congenital Cardiology Clinic

Banner University Medical Center - Tucson

Tucson, AZ

(520) 626-5585

Medical Director: Scott Klewer, MD

Scott Klewer, MD
Phoenix
AZ
Arizona Cardiology Group ACHD Program

Arizona Cardiology Group

Phoenix, AZ

(602) 386-1100

Medical Director: Tabitha Moe, MD

Tabitha Moe, MD
Scottsdale
AZ
Mayo Clinic Adult Congenital Heart Disease Program

Mayo Clinic Hospital and Phoenix Children's Hospital

Scottsdale, AZ

(480) 301-4469

Medical Director: Francois Marcotte, MD

Francois Marcotte, MD
Phoenix
AZ

ACHA ACHD Accredited Center

Phoenix Children's Adult Congenital Heart Disease Program

Phoenix Children's Hospital

Phoenix, AZ

602-933-3634

Medical Director: Wayne J. Franklin, MD

Wayne J. Franklin, MD
Scottsdale
AZ
Phoenix Children's Adult Congenital Heart Disease Program Satellite Clinic #1

Scottsdale , AZ

602-933-3634

Medical Director:

Wayne J. Franklin, MD
Glendale
AZ
Phoenix Children's Adult Congenital Heart Disease Program Satellite Clinic #2

Glendale, AZ

602-933-3634

Medical Director:

Wayne J. Franklin, MD
Gilbert
AZ
Phoenix Children's Adult Congenital Heart Disease Program Satellite Clinic #3

Gilbert, AZ

602-933-3634

Medical Director:

Wayne J. Franklin, MD
San Francisco
CA
Adult Congenital Cardiology Program at UC San Francisco

UCSF Medical Center (San Francisco)

San Francisco, CA

(415) 476-ACHD [415-476-2243]

Medical Director: Ian Harris, MD

Ian Harris, MD
Berkeley
CA
Adult Congenital Cardiology Program at UC San Francisco - Satellite Clinic #1

Berkeley, CA

415-476-ACHD

Medical Director:

Ian Harris, MD
Santa Rosa
CA
Adult Congenital Cardiology Program at UC San Francisco - Satellite Clinic #2

Santa Rosa , CA

415-476-ACHD

Medical Director:

Ian Harris, MD
Modesto
CA
Adult Congenital Cardiology Program at UC San Francisco - Satellite Clinic #3

Modesto, CA

415-476-ACHD

Medical Director:

Ian Harris, MD
Salinas
CA
Adult Congenital Cardiology Program at UC San Francisco - Satellite Clinic #4

Salinas, CA

415-476-ACHD

Medical Director:

Ian Harris, MD
Los Angeles
CA
Adult Congenital Heart Disease Care Program at Keck Medicine of USC

Keck Hospital of USC

Los Angeles, CA

(323) 442-7669

Medical Director: Anil Kumar Mehra MD

Anil Kumar Mehra MD
Loma Linda
CA
Adult Congenital Heart Disease Center

Loma Linda University Medical Center

Loma Linda, CA

844-440-ACHD (2243)

Medical Director: Ahmed Kheiwa, MD

Ahmed Kheiwa, MD
San Diego
CA
Adult Congenital Heart Disease Program at UC San Diego Health

UC San Diego Health Sulpizio Cardiovascular Center

San Diego, CA

858-246-3271

Medical Director: Laith Alshawabkeh, MD, MSCI

Laith Alshawabkeh, MD, MSCI
Stanford
CA

ACHA ACHD Accredited Center

Adult Congenital Heart Program at Stanford

Stanford Health Care

Stanford, CA

(650) 724-9220

Medical Director: George Lui, MD

George Lui, MD
Chico
CA
Adult Congenital Heart Program at Stanford - Satellite #2

Chico, CA

(650) 724-9220

Medical Director:

George Lui, MD
Paso Robles
CA
Adult Congenital Heart Program at Stanford - Satellite #3

Paso Robles, CA

(650) 724-9220

Medical Director:

George Lui, MD
Emeryville
CA
Adult Congenital Heart Program at Stanford - Satellite Clinic #1

Emeryville , CA

(650) 724-9220

Medical Director:

George Lui, MD
San Francisco
CA
Adult Congenital Heart Program, Northern California Kaiser Permanente

Kaiser Permanente San Francisco

San Francisco, CA

(415) 833-2240

Medical Director: Alison Knauth Meadows, MD, PhD

Alison Knauth Meadows, MD, PhD
Los Angeles
CA

ACHA ACHD Accredited Center

Ahmanson/UCLA Adult Congenital Heart Disease Center

Ronald Reagan UCLA Medical Center

Los Angeles, CA

(310) 825-9011

Medical Director: Jamil Aboulhosn, MD

Jamil Aboulhosn, MD
Los Angeles
CA
Guerin Family Congenital Heart Program

Cedars-Sinai Medical Center

Los Angeles, CA

310-423-1153

Medical Director: Rose Tompkins, MD

Rose Tompkins, MD
Torrance
CA
Harbor-UCLA Adult Congenital Heart Disease Program

Harbor-UCLA Medical Center

Torrance, CA

(310) 222-5146

Medical Director: Priya Pillutla, MD

Priya Pillutla, MD
Los Angeles
CA
Kaiser Permanente Southern California Adult Congenital Heart Disease Program

Kaiser Permanente Los Angeles Medical Center

Los Angeles, CA

323-783-5588

Medical Director: Daniel R. Sanchez, MD

Daniel R. Sanchez, MD
San Diego
CA
Rady Children's Hospital/UC San Diego

Rady Children's Hospital San Diego

San Diego, CA

(858) 966-8888

Medical Director: James C. Perry, MD

James C. Perry, MD
Orange
CA
St. Joseph Adult Congenital Heart Disease Program

St. Joseph Hospital

Orange, CA

(714) 547-0900

Medical Director: TBD

TBD
Sacramento
CA

ACHA ACHD Accredited Center

Sutter Sacramento ACHD Program

Sutter Medical Center Sacramento

Sacramento, CA

(916) 887-4242 Ext 5

Medical Director: Pei-Hsiu Huang, MD

Pei-Hsiu Huang, MD
Sacramento
CA
University of California Davis, Adult Congenital Heart Disease Program Satellite Clinic #1

Sacramento, CA

916-734-3761

Medical Director:

Thomas Smith, MD
Sacramento
CA
University of California, Davis Adult Congenital Heart Disease Program

University of California Davis Medical Center

Sacramento, CA

(916) 734-3761

Medical Director: Thomas Smith, MD

Thomas Smith, MD
Aurora
CO

ACHA ACHD Accredited Center

Colorado's Adult & Teen Congenital Heart Program (CATCH)

Children's Hospital Colorado

Aurora, CO

(720) 777-8157

Medical Director: Joseph D. Kay, MD

Joseph D. Kay, MD
Hartford
CT

ACHA ACHD Accredited Center

Connecticut Adult Congenital Heart (CTACH) Service

Connecticut Children's Cardiology Clinic

Hartford, CT

860-545-9400

Medical Director: Shailendra Upadhyay, MD

Shailendra Upadhyay, MD
Glastonbury
CT
Connecticut Children's Satellite Specialty Clinic #2

Glastonbury, CT

860-545-9400

Medical Director:

Shailendra Upadhyay, MD
Danbury
CT
Connecticut Children's Specialty Satellite Clinic #1

Danbury, CT

860-545-9400

Medical Director:

Shailendra Upadhyay, MD
Norwich
CT
Connecticut Children's Specialty Satellite Clinic #3

Norwich, CT

860-545-9400

Medical Director:

Shailendra Upadhyay, MD
Stamford
CT
Schneeweiss Adult Congenital Heart Program Satellite Clinic #3

Stamford, CT

212-305-6936

Medical Director:

Marlon Rosenbaum, MD
New Haven
CT
Yale Adult Congenital Heart Program

Yale-New Haven Hospital

New Haven, CT

(203) 785-2022

Medical Director: Robert Elder, MD

Robert Elder, MD
Greenwich
CT
Yale Adult Congenital Heart Program Satellite Clinic #1

Greenwich, CT

203-785-2022

Medical Director:

Robert Elder, MD
Hartford
CT
Yale Adult Congenital Heart Program Satellite Clinic #2

Hartford, CT

203-785-2022

Medical Director:

Robert Elder, MD
New London
CT
Yale Adult Congenital Heart Program Satellite Clinic #3

New London, CT

203-785-2022

Medical Director:

Robert Elder, MD
Washington
DC

ACHA ACHD Accredited Center

Washington Adult Congenital Heart

Children's National Hospital

Washington, DC

(202) 476-2728

Medical Director: Anitha S. John, MD, PhD

Anitha S. John, MD, PhD
Jacksonville
FL
Adult Congenital Cardiology Clinic at the University of Florida Jacksonville Pediatric Cardiovascular Center

Wolfson Children's Hospital

Jacksonville, FL

904-427-0510

Medical Director: Brandon Kuebler, MD

Brandon Kuebler, MD
Orange Park
FL
Adult Congenital Cardiology Clinic at the University of Florida Jacksonville Pediatric Cardiovascular Center Satellite Clinic #1

Orange Park, FL

904-427-0510

Medical Director:

Brandon Kuebler, MD
Daytona Beach
FL
Adult Congenital Cardiology Clinic at the University of Florida Jacksonville Pediatric Cardiovascular Center Satellite Clinic #2

Daytona Beach, FL

904-427-0510

Medical Director:

Brandon Kuebler, MD
Miami
FL
Adult Congenital Heart Disease Program at Nicklaus Children's Hospital

Nicklaus Children's Hospital

Miami, FL

(305) 662-8301

Medical Director: Danyal Khan, MD

Danyal Khan, MD
Orlando
FL
Adult Congenital Heart Disease Program at Orlando Health Arnold Palmer Hospital for Children

Orlando Health Arnold Palmer Hospital

Orlando, FL

(407) 649-6907

Medical Director: Faris Al Mousily

Faris Al Mousily
Melbourne
FL
Adult Congenital Heart Disease Program at Orlando Health Arnold Palmer Hospital for Children - Satellite Clinic #1

Melbourne, FL

407.649.6907

Medical Director:

Faris Al Mousily
Orlando
FL
Advent Health Adult Congenital Heart Disease Program

Advent Hospital Orlando

Orlando, FL

(407) 303-2001

Medical Director: David Briston, MD, MS

David Briston, MD, MS
Fort Lauderdale
FL
Massachusetts General Hospital Adult Congenital Heart Disease Program Satellite Clinic #2

Fort Lauderdale, FL

617-726-8510

Medical Director:

Ami B. Bhatt, MD
Jacksonville
FL
Mayo Clinic Jacksonville

Mayo Clinic Jacksonville

Jacksonville, FL

(904) 953-7278

Medical Director: Sabrina Phillips, MD

Sabrina Phillips, MD
Hollywood
FL

ACHA ACHD Accredited Center

Memorial Regional Hospital/Joe DiMaggio Children's Hospital- Adult Congenital Heart Disease Center

Memorial Regional Hospital

Hollywood, FL

954-265-2243

Medical Director: Todd Roth, MD

Todd Roth, MD
Miami
FL
Miami Adult Congenital Heart Program (MACH)

Jackson Memorial Hospital

Miami, FL

(305) 585-6683

Medical Director: Satinder K. Sandhu, MD

Satinder K. Sandhu, MD
Tampa
FL

ACHA ACHD Accredited Center

Tampa Bay Adult Congenital Heart Center

St. Joseph Hospital

Tampa, FL

(877) 537-4787

Medical Director: Hector L. Fontanet, MD

Hector L. Fontanet, MD
St. Petersburg
FL
Tampa Bay Adult Congenital Heart Center Satellite Clinic #1

St. Petersburg, FL

877-537-4787

Medical Director:

Hector L. Fontanet, MD
Land O'Lakes
FL
Tampa Bay Adult Congenital Heart Center Satellite Clinic #2

Land O'Lakes, FL

877-537-4787

Medical Director:

Hector L. Fontanet, MD
Gainesville
FL
UF Adult Congenital Heart Disease Program

UF Health in Gainesville

Gainesville, FL

352-273-7770

Medical Director: Arwa Saidi, MB BCh MEd

Arwa Saidi, MB BCh MEd
Geinesville
FL
UF Adult Congenital Heart Disease Program Satellite #1

Geinesville, FL

352-273-7770

Medical Director:

Arwa Saidi, MB BCh MEd
Daytona Beach
FL
UF Adult Congenital Heart Disease Program Satellite #2

Daytona Beach, FL

352-273-7770

Medical Director:

Arwa Saidi, MB BCh MEd
Brunswick
GA
Adult Congenital Cardiology Clinic at the University of Florida Jacksonville Pediatric Cardiovascular Center Satellite Clinic #3

Brunswick, GA

904-427-0510

Medical Director:

Brandon Kuebler, MD
Atlanta
GA

ACHA ACHD Accredited Center

Emory Adult Congenital Heart Center

Emory University Hospital

Atlanta, GA

404-778-5545

Medical Director: Wendy Book, MD

Wendy Book, MD
Honolulu
HI
ACHD Clinic of Hawaii Pacific Health

Straub Medical Center

Honolulu, HI

(808) 522-4222

Medical Director: Andras Bratincsak, MD

Andras Bratincsak, MD
Honolulu
HI
ACHD Clinic of Hawaii Pacific Health Satellite Clinic #1

Honolulu, HI

Medical Director:

Andras Bratincsak, MD
Iowa City
IA
University of Iowa Adult Congenital Heart Disease Program

University of Iowa Hospitals

Iowa City, IA

(319) 356-3537

Medical Director: Osamah Aldoss MBBS, MD

Osamah Aldoss MBBS, MD
Lewiston
ID
Providence Adult and Teen Congenital Heart Program (PATCH) Satellite Clinic #2

Lewiston, ID

509-474-6707

Medical Director:

Jeremy Nicolarsen, MD
Meridian
ID
St. Luke's Idaho Cardiology Associates ACHD Program (SLICAA)

St. Luke's Meridian Medical Center

Meridian, ID

(208) 322-1680

Medical Director: Elizabeth Saarel, MD

Elizabeth Saarel, MD
Boise
ID
St. Luke's Idaho Cardiology Associates ACHD Program (SLICAA) Satellite Clinic #1

Boise, ID

(208) 322-1680

Medical Director:

Elizabeth Saarel, MD
Oak Lawn
IL
Chicago Adult Congenital Heart Disease Alliance

Advocate Christ Hospital, Oak Lawn

Oak Lawn, IL

312-674-2100 and 773-702-7777

Medical Director: Michael G. Earing, MD

Michael G. Earing, MD
Chicago
IL
Chicago Adult Congenital Heart Disease Alliance Satellite Clinic #1

Chicago, IL

312-674-2100 and 773-702-7777

Medical Director:

Michael G. Earing, MD
Chicago
IL
Chicago Adult Congenital Heart Disease Alliance Satellite Clinic #2

Chicago, IL

312-674-2100 and 773-702-7777

Medical Director:

Michael G. Earing, MD
P:ark Ridge
IL
Chicago Adult Congenital Heart Disease Alliance Satellite Clinic #3

P:ark Ridge, IL

312-674-2100 and 773-702-7777

Medical Director:

Michael G. Earing, MD
Chicago
IL
Lurie Children's Adult Congenital Heart Disease Program

Lurie Children's Hospital and Lurie Children's satellite clinics: CLK, Central DuPage, Northbrook, New Lenox

Chicago, IL

312-227-4403

Medical Director: Lisa Forbess, MD

Lisa Forbess, MD
Chicago
IL
Lurie Children's Adult Congenital Heart Disease Program Satellite Clinic #1

Chicago, IL

312-227-4403

Medical Director:

Lisa Forbess, MD
Northbrook
IL
Lurie Children's Adult Congenital Heart Disease Program Satellite Clinic #2

Northbrook, IL

312-227-4403

Medical Director:

Lisa Forbess, MD
Winfield
IL
Lurie Children's Adult Congenital Heart Disease Program Satellite Clinic #3

Winfield, IL

312-227-4403

Medical Director:

Lisa Forbess, MD
New Lenox
IL
Lurie Children's Adult Congenital Heart Disease Program Satellite Clinic #4

New Lenox , IL

312-227-4403

Medical Director:

Lisa Forbess, MD
Chicago
IL
Northwestern Adult Congenital Center

Northwestern Medicine

Chicago, IL

312 695-4965

Medical Director: Marla A. Mendelson, MD

Marla A. Mendelson, MD
Peoria
IL

ACHA ACHD Accredited Center

OSF HealthCare Children's Hospital of Illinois (CHOI) Adult Congenital Heart Program

OSF HealthCare St. Francis Medical Center

Peoria, IL

(309) 655-3453

Medical Director: Marc D. Knepp, MD

Marc D. Knepp, MD
Rockford
IL
OSF HealthCare Children's Hospital of Illinois (CHOI) Adult Congenital Heart Program Satellite Clinic #1

xx

Rockford, IL

309-655-3453

Medical Director: Marc D. Knepp, MD

Marc D. Knepp, MD
Bloomington
IL
OSF HealthCare Children's Hospital of Illinois (CHOI) Adult Congenital Heart Program Satellite Clinic #2

Bloomington, IL

309-655-3453

Medical Director:

Marc D. Knepp, MD
Urbana
IL
OSF HealthCare Children's Hospital of Illinois (CHOI) Adult Congenital Heart Program Satellite Clinic #3

Urbana, IL

309-655-3453

Medical Director:

Marc D. Knepp, MD
Springfield
IL
OSF HealthCare Children's Hospital of Illinois (CHOI) Adult Congenital Heart Program Satellite Clinic #4

Springfield, IL

309-655-3453

Medical Director:

Marc D. Knepp, MD
Rockford
IL
UW Adult Congenital Heart Disease Program Satellite Clinic #4

Rockford, IL

(608) 890-5700

Medical Director:

Heather Bartlett MD
Rushville
IN
Adult Congenital Heart Disease Program at Cincinnati Children's Hospital Medical Center - Satellite Clinic #5

Rushville, IN

513-803-2243

Medical Director:

Alexander (Sasha) Opotowsky, MD, MPH, MMSc
Madison
IN
Adult Congenital Heart Disease Program at Cincinnati Children's Hospital Medical Center - Satellite Clinic #6

Madison, IN

513-803-2243

Medical Director:

Alexander (Sasha) Opotowsky, MD, MPH, MMSc
Munster
IN
Chicago Adult Congenital Heart Disease Alliance Satellite Clinic #4

Munster, IN

312-674-2100 and 773-702-7777

Medical Director:

Michael G. Earing, MD
Indianapolis
IN
Indiana University Health Adult Congenital Heart Disease Program

IU Health Methodist Hospital

Indianapolis, IN

317-962-2500

Medical Director: Stephen Cook, MD

Stephen Cook, MD
Indianapolis
IN
Indiana University Health Adult Congenital Heart Disease Program Satellite Clinic #1

Indianapolis, IN

317-962-2500

Medical Director:

Stephen Cook, MD
Kansas City
KS
Adolescent and Adult Congenital Heart Disease Program

The University of Kansas Hospital

Kansas City, KS

(913) 588-9689

Medical Director: Kevin M. Mulhern, MD

Kevin M. Mulhern, MD
Overland Park
KS
Saint Luke's Adult Congenital Heart Disease Program Satellite Clinic #3

Overland Park, KS

816-932-5624

Medical Director:

Anthony Magalski, MD
Topeka
KS
Saint Luke's Adult Congenital Heart Disease Program Satellite Clinic #4

Topeka, KS

816-932-5624

Medical Director:

Anthony Magalski, MD
Louisville
KY
Adult Congenital Heart Disease Program at Cincinnati Children's Hospital Medical Center - Satellite Clinic #10

Louisville, KY

513-803-2243

Medical Director:

Alexander (Sasha) Opotowsky, MD, MPH, MMSc
La Grange
KY
Adult Congenital Heart Disease Program at Cincinnati Children's Hospital Medical Center - Satellite Clinic #11

La Grange, KY

513-803-2243

Medical Director:

Alexander (Sasha) Opotowsky, MD, MPH, MMSc
Shelbyville
KY
Adult Congenital Heart Disease Program at Cincinnati Children's Hospital Medical Center - Satellite Clinic #12

Shelbyville, KY

513-803-2243

Medical Director:

Alexander (Sasha) Opotowsky, MD, MPH, MMSc
Bardstown
KY
Adult Congenital Heart Disease Program at Cincinnati Children's Hospital Medical Center - Satellite Clinic #13

Bardstown, KY

513-803-2243

Medical Director:

Alexander (Sasha) Opotowsky, MD, MPH, MMSc
Ashland
KY
Adult Congenital Heart Disease Program at Cincinnati Children's Hospital Medical Center - Satellite Clinic #7

Ashland, KY

513-803-2243

Medical Director:

Alexander (Sasha) Opotowsky, MD, MPH, MMSc
Danville
KY
Adult Congenital Heart Disease Program at Cincinnati Children's Hospital Medical Center - Satellite Clinic #8

Danville, KY

513-803-2243

Medical Director:

Alexander (Sasha) Opotowsky, MD, MPH, MMSc
Elizabethtown
KY
Adult Congenital Heart Disease Program at Cincinnati Children's Hospital Medical Center - Satellite Clinic #9

Elizabethtown, KY

513-803-2243

Medical Director:

Alexander (Sasha) Opotowsky, MD, MPH, MMSc
Lexington
KY
KACH- Kentucky Adult Congenital Heart

Gill Heart and Vascular Institute

Lexington, KY

859-218-6711

Medical Director: Andrew R. Leventhal, MD, PhD

Andrew R. Leventhal, MD, PhD
Frankfort
KY
KACH- Kentucky Adult Congenital Heart Satellite Clinic #1

Frankfort, KY

859-218-6711

Medical Director:

Andrew R. Leventhal, MD, PhD
Louisville
KY
Norton Children's Heart Institute ACHD Program

Norton Children's Hospital; Novak Center for Children's Health

Louisville, KY

(502) 588-7450

Medical Director: Walter L. Sobczyk, MD

Walter L. Sobczyk, MD
Louisville
KY
Norton Children's Heart Institute ACHD Program Satellite Clinic #1

Louisville, KY

(502) 588-7450

Medical Director:

Walter L. Sobczyk, MD
Ashland
KY
Norton Children's Heart Institute ACHD Program Satellite Clinic #2

Ashland, KY

(502) 588-7450

Medical Director:

Walter L. Sobczyk, MD
Bowling Green
KY
Norton Children's Heart Institute ACHD Program Satellite Clinic #3

Bowling Green, KY

(502) 588-7450

Medical Director:

Walter L. Sobczyk, MD
Paducah
KY
Norton Children's Heart Institute ACHD Program Satellite Clinic #4

Paducah, KY

(502) 588-7450

Medical Director:

Walter L. Sobczyk, MD
New Orleans
LA
Ochsner Adult Congenital Heart Disease Clinic

Ochsner Medical Center - New Orleans

New Orleans, LA

504-842-5200

Medical Director: Thomas W. Young, MD

Thomas W. Young, MD
West Monroe
LA
Ochsner Adult Congenital Heart Disease Clinic Satellite Clinic #1

West Monroe, LA

504-842-5200

Medical Director:

Thomas W. Young, MD
Lafayette
LA
Ochsner Adult Congenital Heart Disease Clinic Satellite Clinic #2

Lafayette, LA

504-842-5200

Medical Director:

Thomas W. Young, MD
Boston
MA
Adult Congenital Heart Disease Center

Tufts Medical Center

Boston, MA

(617) 636-4322

Medical Director: Mark Zilberman, MD

Mark Zilberman, MD
Boston
MA

ACHA ACHD Accredited Center

Boston Adult Congenital Heart Program (BACH)

Boston Medical Center

Boston, MA

(617) 355-6508

Medical Director: Anne Marie Valente, MD

Anne Marie Valente, MD
Waltham
MA
Boston Adult Congenital Heart Program (BACH) - Satellite Clinic #1

Waltham , MA

617-355-6508

Medical Director:

Anne Marie Valente, MD
Boston
MA
Boston Adult Congenital Heart Program (BACH) - Satellite Clinic #2

Boston, MA

617-355-6508

Medical Director:

Anne Marie Valente, MD
Weymouth
MA
Boston Adult Congenital Heart Program (BACH) - Satellite Clinic #3

Weymouth, MA

617-355-6508

Medical Director:

Anne Marie Valente, MD
Boston
MA
Massachusetts General Hospital Adult Congenital Heart Disease Program

Massachusetts General Hospital

Boston, MA

617-726-8510

Medical Director: Ami B. Bhatt, MD

Ami B. Bhatt, MD
Worcester
MA
Massachusetts General Hospital Adult Congenital Heart Disease Program Satellite Clinic #1

Worcester, MA

617-726-8510

Medical Director:

Ami B. Bhatt, MD
Baltimore
MD
Johns Hopkins Adult Congenital Heart Center

Blalock-Taussig-Thomas Heart Center (Johns Hopkins Hospital)

Baltimore, MD

410-955-5987

Medical Director: Ari Cedars, MD

Ari Cedars, MD
Frederick
MD
Johns Hopkins Adult Congenital Heart Center Satellite Clinic #1

Frederick, MD

410-955-5987

Medical Director:

Ari Cedars, MD
Columbia
MD
Johns Hopkins Adult Congenital Heart Center Satellite Clinic #2

Columbia, MD

410-955-5987

Medical Director:

Ari Cedars, MD
Bethesda
MD
Johns Hopkins Adult Congenital Heart Center Satellite Clinic #3

Bethesda, MD

410-955-5987

Medical Director:

Ari Cedars, MD
Hagerstown
MD
Johns Hopkins Adult Congenital Heart Center Satellite Clinic #4

Hagerstown, MD

410-955-5987

Medical Director:

Ari Cedars, MD
Owings Mills
MD
University of Maryland Adult and Congenital Program and Comprehensive Heart Center Satellite Clinic #1

Owings Mills, MD

410-654-0400

Medical Director:

Stacy Fisher, MD
Baltimore
MD
University of Maryland Adult Congenital Program and Comprehensive Heart Center

University of Maryland Medical Center

Baltimore, MD

(410) 654-0400

Medical Director: Stacy Fisher, MD

Stacy Fisher, MD
Waldorf
MD
University of Maryland Adult Congenital Program and Comprehensive Heart Center Satellite Clinic #2

Waldorf, MD

410-654-0400

Medical Director:

Stacy Fisher, MD
Annapolis
MD
Washington Adult Congenital Heart Disease Program Satellite Clinic #1

Annapolis, MD

202-476-2728

Medical Director:

Anitha S. John, MD, PhD
Lanham
MD
Washington Adult Congenital Heart Program Satellite Clinic #3

Lanham, MD

202-476-2728

Medical Director:

Anitha S. John, MD, PhD
Rockville
MD
Washington Adult Congenital Heart Program Satellite Clinic #4

Rockville, MD

202-476-2728

Medical Director:

Anitha S. John, MD, PhD
Grand Rapids
MI

ACHA ACHD Accredited Center

Congenital Heart Center

Spectrum Health

Grand Rapids, MI

(616) 267-9150

Medical Director: Stephen Cook, MD

Stephen Cook, MD
Lansing
MI
Congenital Heart Center Satellite Clinic #1

Lansing, MI

616-267-9150

Medical Director:

Stephen Cook, MD
Detroit
MI
Michigan Adult Congenital Heart Center

Children's Hospital of Michigan

Detroit, MI

877-344-6224

Medical Director: Pooja Gupta, MD

Pooja Gupta, MD
Ann Arbor
MI

ACHA ACHD Accredited Center

University of Michigan Adult Congenital Heart Program

University of Michigan Cardiovascular Center

Ann Arbor, MI

(877) 720-3983

Medical Director: Timothy Brett Cotts, MD

Timothy Brett Cotts, MD
Lansing
MI
University of Michigan Adult Congenital Heart Program Satellite #1

Lansing, MI

(877) 720-3983

Medical Director:

Timothy Brett Cotts, MD
Kalamazoo
MI
University of Michigan Adult Congenital Heart Program Satellite #2

Kalamazoo, MI

(877) 720-3983

Medical Director:

Timothy Brett Cotts, MD
Marquette
MI
University of Michigan Adult Congenital Heart Program Satellite #3

Marquette, MI

(877) 720-3983

Medical Director:

Timothy Brett Cotts, MD
Traverse CIty
MI
University of Michigan Adult Congenital Heart Program Satellite #4

Traverse CIty, MI

(877) 720-3983

Medical Director:

Timothy Brett Cotts, MD
Minneapolis
MN
Adult Congenital Heart Disease and Cardiovascular Genetics Program

University of Minnesota Medical Center (Clinics and Surgery Center)

Minneapolis, MN

612-676-5961

Medical Director: Cindy M. Martin, MD

Cindy M. Martin, MD
Edina
MN
Adult Congenital Heart Disease and Cardiovascular Genetics Program Satellite Clinic #1

Edina, MN

612-676-5961

Medical Director:

Cindy M. Martin, MD
Burnsville
MN
Adult Congenital Heart Disease and Cardiovascular Genetics Program Satellite Clinic #2

Burnsville, MN

612-676-5961

Medical Director:

Cindy M. Martin, MD
Duluty
MN
Adult Congenital Heart Disease and Cardiovascular Genetics Program Satellite Clinic #3

Duluty, MN

612-676-5961

Medical Director:

Cindy M. Martin, MD
Rochester
MN

ACHA ACHD Accredited Center

Mayo Clinic Adult Congenital Heart Disease Program

Mayo Clinic, St. Mary's Campus

Rochester, MN

507-284-3758

Medical Director: Heidi M. Connolly, MD

Heidi M. Connolly, MD
Minneapolis
MN
The Midwest Adult Congenital Cardiac (MACC) Center

Abbott Northwestern Hospital

Minneapolis, MN

612-863-5001

Medical Director: Kelly Han, MD

Kelly Han, MD
St. Louis
MO
Adult Congenital Heart Disease Program

Cardinal Glennon Children's Medical Center

St. Louis, MO

314-577-5674

Medical Director: Saadeh B. Al-Jureidini MB

Saadeh B. Al-Jureidini MB
St Louis
MO

ACHA ACHD Accredited Center

Center for Adults with Congenital Heart Disease

Center for Advanced Medicine

St Louis, MO

314- 362-1291

Medical Director: Philip M. Barger, MD, MSc

Philip M. Barger, MD, MSc
Kansas City
MO
Children's Mercy Adult Congenital Program

Children's Mercy Hospital Kansas City

Kansas City, MO

816-234-3880

Medical Director: Brian Birnbaum, MD

Brian Birnbaum, MD
Kansas City
MO
Saint Luke's Adult Congenital Heart Disease Program

Saint Luke's Hospital of Kansas City

Kansas City, MO

(816) 932-5624

Medical Director: Anthony Magalski, MD

Anthony Magalski, MD
Lee's Summit
MO
Saint Luke's Adult Congenital Heart Disease Program Satellite Clinic #1

Lee's Summit, MO

816-932-5624

Medical Director:

Anthony Magalski, MD
Kansas City
MO
Saint Luke's Adult Congenital Heart Disease Program Satellite Clinic #2

Kansas City, MO

816-932-5624

Medical Director:

Anthony Magalski, MD
Jackson
MS

ACHA ACHD Accredited Center

University of Mississippi Medical Center ACHD Program

University of Mississippi Medical Center - Jackson Campus

Jackson, MS

601-984-5678

Medical Director: William Campbell, MD

William Campbell, MD
Jackson
MS
University of Mississippi Medical Center ACHD Program - Satellite Clinic #1

Jackson, MS

601-984-5678

Medical Director:

William Campbell, MD
Tupelo
MS
UT Le Bonheur ACHD Program Satellite Clinic #2

Tupelo, MS

901-287-7337

Medical Director:

Benjamin Rush Waller, III, MD
Missoula
MT
Providence Adult and Teen Congenital Heart Program (PATCH) Satellite Clinic #3

Missoula, MT

509-474-6707

Medical Director:

Jeremy Nicolarsen, MD
Asheville
NC
Asheville Cardiology/Mission Health Adult Congenital Cardiology Disease Program

Mission Hospital-Mission Campus

Asheville, NC

(828) 274-6000

Medical Director: James J. McGovern, MD

James J. McGovern, MD
Greenville
NC
Brody SOM ACHD clinic

Vidant Medical Center

Greenville, NC

252-744-5601

Medical Director: Charlie Sang, Jr, MD

Charlie Sang, Jr, MD
Durham
NC

ACHA ACHD Accredited Center

Duke Adult Congenital Heart Disease Center

Duke University Health System

Durham, NC

(919) 684-2407

Medical Director: Richard A. Krasuski, MD

Richard A. Krasuski, MD
Charlotte
NC
Sanger Heart and Vascular Institute Adult Congenital Heart Disease Program

Carolinas Medical Center, Main

Charlotte, NC

(704) 373-1813

Medical Director: Jorge Alegria, MD

Jorge Alegria, MD
Hickory
NC
Sanger Heart and Vascular Institute Adult Congenital Heart Disease Program Satellite Clinic #1

Hickory, NC

704-373-1813

Medical Director:

Jorge Alegria, MD
Chapel Hill
NC
UNC Adult Congenital Heart Disease Program

University of North Carolina Healthcare

Chapel Hill, NC

984-974-2900

Medical Director: Michael Yeung, MD

Michael Yeung, MD
Greensboro
NC
UNC Adult Congenital Heart Disease Program Satellite Clinic #1

Greensboro, NC

984-974-2900

Medical Director:

Michael Yeung, MD
Winston-Salem
NC
Wake Forest Baptist Health Adult CHD Program

Wake Forest Baptist Hospital

Winston-Salem, NC

336-716-WAKE (9253)

Medical Director: Derek Williams, DO

Derek Williams, DO
Omaha
NE

ACHA ACHD Accredited Center

Midwest & Omaha Congenital Heart and Aortopathy (MOCHA)

Children's Hospital & Medical Center

Omaha, NE

402-955-4350

Medical Director: Jonathan Cramer, MD

Jonathan Cramer, MD
Omaha
NE
Midwest & Omaha Congenital Heart and Aortopathy (MOCHA) Satellite #1

Omaha, NE

402-955-4350

Medical Director:

Jonathan Cramer, MD
Lincoln
NE
Midwest & Omaha Congenital Heart and Aortopathy (MOCHA) Satellite #2

Lincoln, NE

402-955-4350

Medical Director:

Jonathan Cramer, MD
Omaha
NE
Midwest & Omaha Congenital Heart and Aortopathy (MOCHA) Satellite #3

Omaha, NE

402-955-4350

Medical Director:

Jonathan Cramer, MD
Manchester
NH
Dartmouth Adult Congenital Heart Program

Dartmouth Hitchcock Medical Center, Manchester, NH

Manchester, NH

603-695-2740

Medical Director: Thomas B. Johnson, MD

Thomas B. Johnson, MD
Lebanon
NH
Dartmouth Adult Congenital Heart Program Satellite Clinic #1

Lebanon, NH

603-695-2740

Medical Director:

Thomas B. Johnson, MD
Dover
NH
Dartmouth Adult Congenital Heart Program Satellite Clinic #2

Dover, NH

603-695-2740

Medical Director:

Thomas B. Johnson, MD
Neptune
NJ
Adult Congenital Heart Center at Jersey Shore University Medical Center

Jersey Shore University Medical Center

Neptune, NJ

(732) 776-3838

Medical Director: Dawn M Calderon, DO

Dawn M Calderon, DO
Albuquerque
NM
Presbyterian Medical Group Pedatric and Adult Congenital Cardiology

Presbyterian Hospital

Albuquerque, NM

505-563-6120

Medical Director: M. Abigail Simmons, MD

M. Abigail Simmons, MD
Las Cruces
NM
Presbyterian Medical Group Pedatric and Adult Congenital Cardiology Satellite Clinic #1

Las Cruces, NM

505-563-6120

Medical Director:

M. Abigail Simmons, MD
Albuquerque
NM
University of New Mexico

University of New Mexico Hospital

Albuquerque, NM

505-925-6530

Medical Director: Alex Schevchuck, MD, MS

Alex Schevchuck, MD, MS
Las Vegas
NV
Congenital Heart Center Nevada

Sunrise Hospital and Medical Center

Las Vegas, NV

(702) 732-1290

Medical Director: Scott Klewer, MD

Scott Klewer, MD
New York
NY

ACHA ACHD Accredited Center

Adult Congenital Heart Disease Program

NYU Langone Health

New York, NY

(646) 501-0647

Medical Director: Dan G. Halpern, MD

Dan G. Halpern, MD
New Hyde Park
NY
Adult Congenital Heart Program at Northwell Health (ACH@NH)

Cohen Children's Hospital/Long Island Jewish Medical Center

New Hyde Park , NY

516-601-7276

Medical Director: Richard Friedman, MD, MBA

Richard Friedman, MD, MBA
Bay Shore
NY
Adult Congenital Heart Program at Northwell Health (ACH@NH) - Satellite Clinic #1

Bay Shore, NY

516-601-7276

Medical Director:

Richard Friedman, MD, MBA
New York
NY
Adult Congenital Heart Program at Northwell Health (ACH@NH) - Satellite Clinic #2

New York, NY

516-601-7276

Medical Director:

Richard Friedman, MD, MBA
New York
NY
Cornell Center for Adult Congenital Heart Disease

Weill Cornell - New York Presbyterian Hospital

New York, NY

646-962-ACHD (2243)

Medical Director: Harsimran S. Singh, MD, M.Sc.

Harsimran S. Singh, MD, M.Sc.
New York
NY
Cornell Center for Adult Congenital Heart Disease Satellite Clinic #1

New York, NY

646-962-ACHD (2243)

Medical Director:

Harsimran S. Singh, MD, M.Sc.
Bronx
NY
Montefiore Adult Congenital Heart Disease Program (MAtCH)

MAP Building, Montefiore Medical Center

Bronx, NY

(718) 920-5882

Medical Director: Daphne Hsu, MD

Daphne Hsu, MD
New York
NY

ACHA ACHD Accredited Center

Mount Sinai Adult Congenital Heart Disease Center

Mount Sinai Heart

New York, NY

212-241-1382

Medical Director: Ali N. Zaidi, MD

Ali N. Zaidi, MD
New York
NY

ACHA ACHD Accredited Center

Schneeweis Adult Congenital Heart Program

Columbia University Irving Medical Center

New York, NY

212-305-6936

Medical Director: Marlon Rosenbaum, MD

Marlon Rosenbaum, MD
White Plains
NY
Schneeweiss Adult Congenital Heart Program Satellite Clinic #1

White Plains, NY

212-305-6936

Medical Director:

Marlon Rosenbaum, MD
Greenvale
NY
Schneeweiss Adult Congenital Heart Program Satellite Clinic #2

Greenvale, NY

212-305-6936

Medical Director:

Marlon Rosenbaum, MD
Rochester
NY
University of Rochester Adult Congenital Heart Program

Strong Memorial Hospital

Rochester, NY

(585) 275-6108

Medical Director: Michael R. Joynt, MD

Michael R. Joynt, MD
Cincinnati
OH

ACHA ACHD Accredited Center

Adult Congenital Heart Disease Program at Cincinnati Children's Hospital Medical Center

Cincinnati Children's Hospital, Clinics in Cincinnati and Dayton, Ohio and Louisville, Elizabethtown, Bardstown, Danville and Shelbyville, Kentucky

Cincinnati, OH

(513) 803-2243

Medical Director: Alexander (Sasha) Opotowsky, MD, MPH, MMSc

Alexander (Sasha) Opotowsky, MD, MPH, MMSc
Liberty Township
OH
Adult Congenital Heart Disease Program at Cincinnati Children's Hospital Medical Center - Satellite Clinic #2

Liberty Township, OH

513-803-2243

Medical Director:

Alexander (Sasha) Opotowsky, MD, MPH, MMSc
Cincinnati
OH
Adult Congenital Heart Disease Program at Cincinnati Children's Hospital Medical Center - Satellite Clinic #3

Cincinnati, OH

513-803-2243

Medical Director:

Alexander (Sasha) Opotowsky, MD, MPH, MMSc
Hillsboro
OH
Adult Congenital Heart Disease Program at Cincinnati Children's Hospital Medical Center - Satellite Clinic #4

Hillsboro, OH

513-803-2243

Medical Director:

Alexander (Sasha) Opotowsky, MD, MPH, MMSc
Dayton
OH
Adult Congenital Heart Disease Program at Cincinnati Children's Hospital Medical Center) - Satellite Clinic #1

Dayton, OH

513-803-2243

Medical Director:

Alexander (Sasha) Opotowsky, MD, MPH, MMSc
Akron
OH
Adult Congenital Heart Service

Akron Children's Hospital

Akron, OH

330-543-8521

Medical Director: John R. Lane, MD

John R. Lane, MD
Cleveland
OH

ACHA ACHD Accredited Center

Cleveland Clinic Adult Congenital Heart Disease Center

Cleveland Clinic Medical Center

Cleveland, OH

(216) 445-7300

Medical Director: Joanna Ghobrial, MD, MSc

Joanna Ghobrial, MD, MSc
Columbus
OH

ACHA ACHD Accredited Center

COACH Program

Nationwide Children's Hospital

Columbus, OH

614-722-5622

Medical Director: Curt Daniels, MD

Curt Daniels, MD
Dayton
OH
COACH Satellite Clinic #1

Dayton , OH

614-722-5622

Medical Director:

Curt Daniels, MD
Zanesville
OH
COACH Satellite Clinic #2

Zanesville, OH

614-722-5622

Medical Director:

Curt Daniels, MD
Mansfield
OH
COACH Satellite Clinic #3

Mansfield, OH

614-722-5622

Medical Director:

Curt Daniels, MD
Cleveland
OH

ACHA ACHD Accredited Center

UH Adult Congenital Heart Program

University Hospitals Rainbow Babies and Children's Hospital

Cleveland, OH

(216) 286-2243

Medical Director: Pradeepkumar Charla, MD

Pradeepkumar Charla, MD
Oklahoma City
OK
University of Oklahoma Adult Congenital Heart Disease Clinic

OU Physicians Building

Oklahoma City, OK

(405) 271-4742

Medical Director: Vacant

Vacant
Portland
OR

ACHA ACHD Accredited Center

Oregon Adult Congenital Heart Program

Oregon Health and Sciences University

Portland, OR

(503) 494-7400

Medical Director: Craig Broberg, MD

Craig Broberg, MD
Springfield
OR
Oregon Adult Congenital Heart Program Satellite Clinic #1

Springfield, OR

503-494-7400

Medical Director:

Craig Broberg, MD
Bend
OR
Oregon Adult Congenital Heart Program Satellite Clinic #2

Bend, OR

503-494-7400

Medical Director:

Craig Broberg, MD
Meridian
OR
Oregon Adult Congenital Heart Program Satellite Clinic #3

Meridian, OR

503-494-7400

Medical Director:

Craig Broberg, MD
Pittsburgh
PA
Adult Congenital Heart Disease Center of UPMC

UPMC Children's Hospital of Pittsburgh

Pittsburgh, PA

412-692-3158

Medical Director: Arvind Hoskoppal, MD

Arvind Hoskoppal, MD
Pittsburgh
PA
Adult Congenital Heart Disease Program of UPMC - Satellite Clinic #1

Pittsburgh, PA

412-692-3158

Medical Director:

Arvind Hoskoppal, MD
Bridgeville
PA
Adult Congenital Heart Disease Program of UPMC - Satellite Clinic #2

Bridgeville, PA

412-692-3158

Medical Director:

Arvind Hoskoppal, MD
Pittsburgh
PA
Adult Congenital Heart Disease Program of UPMC - Satellite Clinic #3

Pittsburgh, PA

412-692-3158

Medical Director:

Arvind Hoskoppal, MD
Danville
PA
Geisinger Adult Congenital Heart Program

Geisinger Medical Center

Danville, PA

(570) 214-ACHD or (570) 214-2243

Medical Director: Robert Mangano, MD

Robert Mangano, MD
Philadelphia
PA

ACHA ACHD Accredited Center

Philadelphia Adult Congenital Heart Center

Hospital of the University of Pennsylvania

Philadelphia, PA

(215) 615-3388

Medical Director: Yuli Kim, MD

Yuli Kim, MD
Hershey
PA
Program for Adult Congenital Heart Disease (PACHD)

Penn State Health Hershey Medical Center

Hershey, PA

(717) 531-5888

Medical Director: William R. Davidson, Jr., MD

William R. Davidson, Jr., MD
Charleston
SC

ACHA ACHD Accredited Center

Medical University of South Carolina Adult Congenital Heart Disease Program

Medical University of South Carolina

Charleston, SC

(843) 876-4788

Medical Director: David Gregg, MD

David Gregg, MD
Greenville
SC
Prisma Health Adult Congenital Heart Clinic

Prisma Health Upstate

Greenville, SC

(864) 797-1056

Medical Director: Manisha Patel, MD

Manisha Patel, MD
Rapid City
SD
Midwest & Omaha Congenital Heart and Aortopathy (MOCHA) Satellite #4

Rapid City, SD

402-955-4350

Medical Director:

Jonathan Cramer, MD
Memphis
TN

ACHA ACHD Accredited Center

UT Le Bonheur ACHD Program

Le Bonheur Children's Hospital

Memphis, TN

(901) 287-7337

Medical Director: Benjamin Rush Waller, III, MD

Benjamin Rush Waller, III, MD
Jackson
TN
UT Le Bonheur ACHD Program Satellite Clinic #3

Jackson, TN

901-287-7337

Medical Director:

Benjamin Rush Waller, III, MD
Memphis
TN
UT LeBonheur ACHD Program Satellite Clinic #1

Memphis, TN

901-287-7337

Medical Director:

Benjamin Rush Waller, III, MD
Nashville
TN

ACHA ACHD Accredited Center

Vanderbilt University Medical Center Adult Congenital Heart Disease Program

Vanderbilt Heart and Vascular Institute at Vanderbilt University Medical Center Main Campus

Nashville, TN

(615) 322-2318

Medical Director: Benjamin Frischhertz, MD

Benjamin Frischhertz, MD
Nashville
TN
Vanderbilt University Medical Center Adult Congenital Heart Programs Satellite Clinic #1

Nashville, TN

(615) 322-2318

Medical Director:

Benjamin Frischhertz, MD
Austin
TX
ACHD Program of Central Texas

Children's Cardiology Associates

Austin, TX

(512) 454-1110

Medical Director: Gregory Johnson, MD

Gregory Johnson, MD
San Antonio
TX
Adult Congenital Cardiac Specialists

Outpatient office/Clinic

San Antonio, TX

(210) 614-3264

Medical Director: Pooja Kashyap, MD

Pooja Kashyap, MD
San Antonio
TX
Adult Congenital Cardiac Specialists - Satellite Clinic #1

San Antonio, TX

Medical Director:

Pooja Kashyap, MD
San Antonio
TX
Adult Congenital Cardiac Specialists - Satellite Clinic #2

San Antonio , TX

Medical Director:

Pooja Kashyap, MD
San Angelo
TX
Adult Congenital Cardiac Specialists - Satellite Clinic #3

San Angelo, TX

Medical Director:

Pooja Kashyap, MD
Ft. Worth
TX
Adult Congenital Heart Disease Program at Cook Children's Medical Center

Cook Children's Medical Center

Ft. Worth, TX

(682) 885-2140

Medical Director: Scott Pilgrim, MD

Scott Pilgrim, MD
Houston
TX
Houston Methodist Adult Congenital Heart Program

Houston Methodist Woodlands

Houston, TX

713-441-2894

Medical Director: C. Huie Lin, MD, PhD

C. Huie Lin, MD, PhD
Houston
TX
Houston Methodist Adult Congenital Heart Program Satellite Clinic #1

Houston, TX

713-441-2894

Medical Director:

C. Huie Lin, MD, PhD
Sugar Land
TX
Houston Methodist Adult Congenital Heart Program Satellite Clinic #2

Sugar Land, TX

713-441-2894

Medical Director:

C. Huie Lin, MD, PhD
The Woodlands
TX
Houston Methodist Adult Congenital Heart Program Satellite Clinic #3

The Woodlands, TX

713-441-2894

Medical Director:

C. Huie Lin, MD, PhD
San Antonio
TX
South Texas Adult Congenital Heart Center

South Texas Adult Congenital Heart Center, 4411 Medical Drive, Methodist Hospital, San Antonio

San Antonio, TX

(210) 575-5915

Medical Director: Pankaj Madan, MD, MS

Pankaj Madan, MD, MS
Corpus Christi
TX
South Texas Adult Congenital Heart Center Satellite Clinic #1

Corpus Christi, TX

210-575-5915

Medical Director:

Pankaj Madan, MD, MS
Houston
TX

ACHA ACHD Accredited Center

Texas Adult Congenital Heart (TACH) Program

Texas Children's Hospital

Houston, TX

(832) 822-ACHD

Medical Director: Peter Ermis, MD

Peter Ermis, MD
The Woodlands
TX
Texas Adult Congenital Heart (TACH) Program Satellite Clinic #1

The Woodlands, TX

832-822-ACHD

Medical Director:

Peter Ermis, MD
Houston
TX
Texas Adult Congenital Heart (TACH) Program Satellite Clinic #2

Houston, TX

832-822-ACHD

Medical Director:

Peter Ermis, MD
Sugarland
TX
Texas Adult Congenital Heart (TACH) Program Satellite Clinic #3

Sugarland, TX

832-822-ACHD

Medical Director:

Peter Ermis, MD
Webster
TX
Texas Adult Congenital Heart (TACH) Program Satellite Clinic #4

Webster, TX

832-822-ACHD

Medical Director:

Peter Ermis, MD
Dallas
TX

ACHA ACHD Accredited Center

UT Southwestern and Children's Health Adult Congenital Heart Disease Program

William P. Clements Jr. University and Hospital

Dallas, TX

(214) 645-8000

Medical Director: Beth Brickner, MD

Beth Brickner, MD
Houston
TX

ACHA ACHD Accredited Center

UTHealth

UT Physicians Texas Medical Center

Houston, TX

(832) 325-7216

Medical Director: Poyee Tung, MD

Poyee Tung, MD
Houston
TX
UTHealth Satellite Clinic #1

Houston, TX

(832) 325-7216

Medical Director:

Poyee Tung, MD
Katy
TX
UTHealth Satellite Clinic #2

Katy, TX

(832) 325-7216

Medical Director:

Poyee Tung, MD
Galveston
TX
UTMB Adult Congenital Heart Center

UTMB Jeannie Sealy Hospital

Galveston, TX

(409) 772-1203

Medical Director: P Roughneen, MD

P Roughneen, MD
El Paso
TX
West Texas Adult Congenital

El Paso Children's Hospital

El Paso, TX

(915) 532-6767

Medical Director: Venkatachalam Mulukutla, MD

Venkatachalam Mulukutla, MD
Salt Lake City
UT

ACHA ACHD Accredited Center

Utah Adult Congenital Heart Disease Program

University of Utah Hospital

Salt Lake City, UT

(801) 213-3599

Medical Director: Daniel A. Cox, DO

Daniel A. Cox, DO
Salt Lake City
UT
Utah Adult Congenital Heart Disease Program Satellite Clinic #1

Salt Lake City, UT

(801) 213-3599

Medical Director:

Daniel A. Cox, DO
Murray
UT
Utah Adult Congenital Heart Disease Program Satellite Clinic #2

Murray, UT

(801) 213-3599

Medical Director:

Daniel A. Cox, DO
Chesapeake
VA
CHKD Virginia Adult Congenital Cardiology Clinic Satellite Clinic #2

Chesapeake, VA

757-668-7214

Medical Director:

Alexander R. Ellis, MD, MSc
Lynchburg
VA
Central Virginia Adolescent and Adult Congenital Heart (CVAAC) Program

Centra Heart and Vascular Institute

Lynchburg, VA

434-200-5252

Medical Director: Vasutakarn "Eve" Chongthammakun, MD, PhD

Vasutakarn "Eve" Chongthammakun, MD, PhD
Farmville
VA
Central Virginia Adolescent and Adult Congenital Heart (CVAAC) Program Satellite Clinic #1

Farmville, VA

434-200-5252

Medical Director:

Vasutakarn "Eve" Chongthammakun, MD, PhD
Norfolk
VA
CHKD Virginia Adult Congenital Cardiology Clinic

Children's Hospital of the King's Daughters

Norfolk, VA

757-668-7214

Medical Director: Alexander R. Ellis, MD, MSc

Alexander R. Ellis, MD, MSc
Virginia Beach
VA
CHKD Virginia Adult Congenital Cardiology Clinic Satellite Clinic #1

Virginia Beach, VA

757-668-7214

Medical Director:

Alexander R. Ellis, MD, MSc
Newport News
VA
CHKD Virginia Adult Congenital Cardiology Clinic Satellite Clinic #3

Newport News, VA

757-668-7214

Medical Director:

Alexander R. Ellis, MD, MSc
Williamsburg
VA
CHKD Virginia Adult Congenital Cardiology Clinic Satellite Clinic #4

Williamsburg, VA

757-668-7214

Medical Director:

Alexander R. Ellis, MD, MSc
Falls Church
VA
INOVA Adult Congenital Heart Program

Inova Heart and Vascular Institute at Inova Fairfax Medical Campus

Falls Church, VA

(703) 776-3599

Medical Director: Pradeep Nayak, MD

Pradeep Nayak, MD
Charlottesville
VA
University of Virginia Adult Congenital Heart Clinic

University of Virginia Medical Center

Charlottesville, VA

(434) 243-1000

Medical Director: George McDaniel, MD

George McDaniel, MD
Roanoke
VA
Virginia Teen and Adult Congenital Cardiology (VTACC) Program

Carilion Clinic / Carilion Roanoke Memoral Hospital

Roanoke, VA

(540) 982-8204

Medical Director: Asma S. Habib, MD

Asma S. Habib, MD
Fairfax
VA
Washington Adult Congenital Heart Disease Program Satellite Clinic #2

Fairfax, VA

202-476-2728

Medical Director:

Anitha S. John, MD, PhD
South Burlington
VT
Program for Adults with Congenital Heart Disease

University of Vermont Medical Center

South Burlington, VT

(802) 847-3655

Medical Director: William Hopkins, MD

William Hopkins, MD
Spokane
WA

ACHA ACHD Accredited Center

Providence Adult and Teen Congenital Heart Program (PATCH)

Providence Sacred Medical Center and Children's Hospital, Spokane, WA

Spokane, WA

(509) 474-6707

Medical Director: Jeremy Nicolarsen, MD

Jeremy Nicolarsen, MD
Richland
WA
Providence Adult and Teen Congenital Heart Program (PATCH) Satellite Clinic #1

Richland, WA

509-474-6707

Medical Director:

Jeremy Nicolarsen, MD
Seattle
WA

ACHA ACHD Accredited Center

Seattle Adult Congenital Heart Program

University of Washington Medical Center

Seattle, WA

(206) 598-1764

Medical Director: Eric Krieger, MD

Eric Krieger, MD
Edmonds
WA
Seattle Adult Congenital Heart Program Satellite Clinic #1

Edmonds, WA

206-598-1764

Medical Director:

Eric Krieger, MD
Wenatchee
WA
Seattle Adult Congenital Heart Program Satellite Clinic #2

Wenatchee, WA

206-598-1764

Medical Director:

Eric Krieger, MD
Bellilngham
WA
Seattle Adult Congenital Heart Program Satellite Clinic #3

Bellilngham, WA

206-598-1764

Medical Director:

Eric Krieger, MD
Milwaukee
WI
Cardiovascular Specialty Center

Aurora St Luke's Medical Center

Milwaukee, WI

(414) 385-2400

Medical Director: A. Jamil Tajik, MD

A. Jamil Tajik, MD
Madison
WI

ACHA ACHD Accredited Center

UW Adult Congenital Heart Disease Program

University Hospital

Madison, WI

(608) 890-5700

Medical Director: Heather Bartlett MD

Heather Bartlett MD
Madison
WI
UW Adult Congenital Heart Disease Program Satellite Clinic #1

Madison, WI

(608) 890-5700

Medical Director:

Heather Bartlett MD
Wausau
WI
UW Adult Congenital Heart Disease Program Satellite Clinic #2

Wausau, WI

(608) 890-5700

Medical Director:

Heather Bartlett MD
Green Bay
WI
UW Adult Congenital Heart Disease Program Satellite Clinic #3

Green Bay , WI

(608) 890-5700

Medical Director:

Heather Bartlett MD
Milwaukee
WI

ACHA ACHD Accredited Center

Wisconsin Adult Congenital Heart Disease Program

Children's Hospital

Milwaukee, WI

(414) 266-6784

Medical Director: Scott Cohen, MD, MPH

Scott Cohen, MD, MPH
Fond du Lac
WI
Wisconsin Adult Congenital Heart Disease Program Satellite Clinic #1

Fond du Lac, WI

414-266-6784

Medical Director:

Scott Cohen, MD, MPH
Kenosha
WI
Wisconsin Adult Congenital Heart Disease Program Satellite Clinic #2

Kenosha, WI

414-266-6784

Medical Director:

Scott Cohen, MD, MPH
Neenah
WI
Wisconsin Adult Congenital Heart Disease Program Satellite Clinic #3

Neenah, WI

414-266-6784

Medical Director:

Scott Cohen, MD, MPH
Milwaukee
WI
Wisconsin Adult Congenital Heart Disease Program Satellite Clinic #4

Milwaukee, WI

414-266-6784

Medical Director:

Scott Cohen, MD, MPH
Morgantown
WV
ACHDWV

Ruby Hospital

Morgantown, WV

304-293-4433

Medical Director: Salwa Gendi, MD

Salwa Gendi, MD
Wheeling
WV
ACHDWV Satellite Clinic #1

Wheeling , WV

304-293-4433

Medical Director:

Salwa Gendi, MD
Huntington
WV
KACH- Kentucky Adult Congenital Heart Satellite Clinic #2

Huntington, WV

859-218-6711

Medical Director:

Andrew R. Leventhal, MD, PhD
Canadian Clinics
Edmonton
AB
Northern Alberta Adult Congenital Heart Clinic

Mazankowski Heart Institute

Edmonton, AB

(780) 407-6552

Medical Director: Isabelle VonderMuhll, MD

Isabelle VonderMuhll, MD
Calgary
AB
Southern Alberta Adult Congenital Heart Program

Peter Lougheed Centre

Calgary, AB

(403) 943-4504

Medical Director: Nanette Alvarez, MD

Nanette Alvarez, MD
Vancouver
BC
Pacific Adult Congenital Heart Program

St. Paul's Hospital

Vancouver, BC

(604) 806-8520

Medical Director: Dr. Marla Kiess

Dr. Marla Kiess
St Johns
NL
CACHNET- NL Chapter

Janeway Childrens Hospital/Eastern Health

St Johns, NL

(709) 777-4463

Medical Director: Anne E. Williams, MD

Anne E. Williams, MD
London
ON
Adult Congenital Heart Disease Clinic

London Health Sciences Center - Victoria Hospital

London, ON

519-663-3486

Medical Director: M. Lynn Bergin, MD

M. Lynn Bergin, MD
Toronto
ON
Toronto Congenital Cardiac Centre for Adults

Toronto General Hospital

Toronto, ON

(416) 340-6770

Medical Director: Erwin Oechslin, MD

Erwin Oechslin, MD
Ottawa
ON
University of Ottawa Heart Institute Adult Congenital Heart Disease Program

University of Ottawa Heart Institute

Ottawa, ON

(613) 696-7078 x2

Medical Director: Luc Michel Beauchesne MD

Luc Michel Beauchesne MD
Montreal
Quebec
McGill Adult Unit for Congenital Heart Disease (MAUDE Unit)

McGill University Health Centre - Royal Victoria Hospital

Montreal, Quebec

(514) 934-1934, ext. 43153

Medical Director: Ariane Marelli, MD, MPH

Ariane Marelli, MD, MPH