New York City Regional Conference
Regional Conferences
Saturday, September 21, 2019
8:00 am – 4:30 pm
Location
NYU Langone Health
435 East 30th Street
Science Building, Ground Floor
Schwartz Lecture Hall
New York, NY 10016
New York City Regional Conference is a dynamic partnership between the Adult Congenital Heart Association and NYU Langone Health, Adult Congenital Heart Disease Program. We invite patients, family members, friends and healthcare professionals to learn about specialized lifelong care for adults with congenital heart disease (ACHD) and to connect with the ACHD community. You will have the opportunity to listen and learn from experts in adult congenital heart disease.
Please join us on Saturday, September 21, 2019. Registration begins at 8:00 am and the program is from 8:30 am until 4:30 pm. Continental breakfast and lunch will be provided.
Pre-registration for patients, family members, and friends for this event is $25. If you register before September 12, 2019, you will receive a $5 discount to the conference. On-site registration is $50.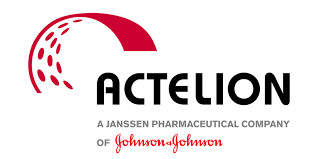 Agenda and Speakers
Stay tuned!
Adult Congenital Heart Association (ACHA) Membership
By registering for this conference, you automatically become a free member of ACHA. As a member, you will receive e-mail and/or postal mail from ACHA and can take advantage of all the resources and services that we offer. We're so glad to welcome you to our community!
Photo Release
ACHA will take digital photographs and videos at this event, which may be used for ACHA publications, social media, media releases, brochures and on ACHA's website. ACHA does not intend to use these images in any matter other than for the purpose stated above. By registering for the conference, you are granting permission for ACHA to use your image in this matter and you hereby waive the right to inspect versions of your image used for publication or the written copy used in connection with the images.
FAQs                               
Who Should Attend?
ACHD patients, family members, and friends
Healthcare professionals who would like to learn more about adult congenital heart disease
Are there ID or minimum age requirements to enter the event?
ACHA recommends that all attendees be over the age of 18. Anyone between the ages of 13 and 18 must be accompanied by a parent. Children under the age of 13 will not be admitted. 
What are my transportation/parking options for getting to and from the event?
Where can I stay if I am traveling from out of town?
How can I contact the organizer with any questions?
Please email Paula Miller at pmiller@achaheart.org