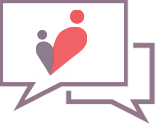 71 posts tagged with Tricuspid Atresia.
I am not a heart hero. I am not a cardiac warrior. I am not a congenital heart survivor. I am not quite sure why it a plucks my nerve when people call me brave, strong or some combo of cardiac champion.
I am just Jen. I am me.
Disclaimer
The opinions expressed by ACHA bloggers and those providing comments on the ACHA Blog are theirs alone, and do not reflect the opinions of the Adult Congenital Heart Association or any employee thereof. ACHA is not responsible for the accuracy of any of the information supplied by the ACHA bloggers.
The contents of this blog are presented for informational purposes only, and should not be substituted for professional advice. Always consult your physicians with your questions and concerns.