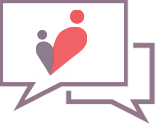 Our ACHA bloggers cover many topics relevant to the CHD community. 
Season's Greetings, my CHD friends! The holiday season is officially upon us! Can you believe it!? I feel like this year has just flown by. It was a big year for me: I transferred to the Pediatric ED, decided to go back to school, my fiancée and I settled into our first place and I finally became an "adult" as I transitioned to an Adult Congenital Heart Clinic. That is a lot of change!
Disclaimer
The opinions expressed by ACHA bloggers and those providing comments on the ACHA Blog are theirs alone, and do not reflect the opinions of the Adult Congenital Heart Association or any employee thereof. ACHA is not responsible for the accuracy of any of the information supplied by the ACHA bloggers.
The contents of this blog are presented for informational purposes only, and should not be substituted for professional advice. Always consult your physicians with your questions and concerns.