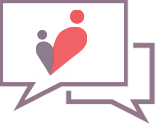 Our ACHA bloggers cover many topics relevant to the CHD community. 
Today we are sharing some thoughts and memories about Stephen Brabeck, MD, who we recently learned has passed away. A former member of both ACHA's Board of Directors (BOD) and Medical Advisory Board (MAB) who practiced cardiology in California, he was also an adult who lived with congenital heart disease.
Disclaimer
The opinions expressed by ACHA bloggers and those providing comments on the ACHA Blog are theirs alone, and do not reflect the opinions of the Adult Congenital Heart Association or any employee thereof. ACHA is not responsible for the accuracy of any of the information supplied by the ACHA bloggers.
The contents of this blog are presented for informational purposes only, and should not be substituted for professional advice. Always consult your physicians with your questions and concerns.